Taco Bell launches $1 Morning Value Menu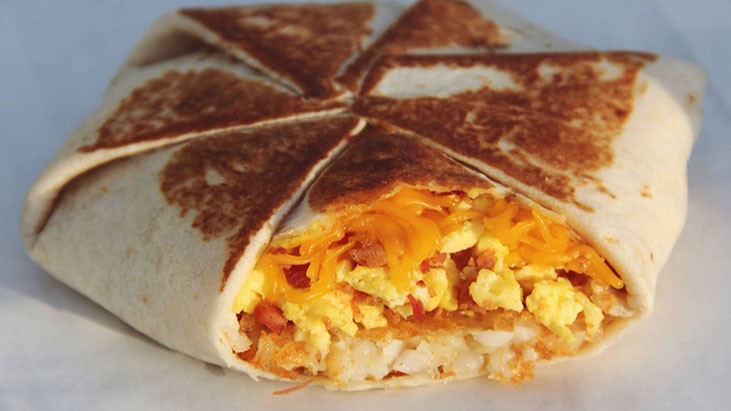 Welcome to Menupricesnearme.org! Prices are updated for 2023. Please use the 'Search' function for 'Secret Menus', and current deals and specials.
Taco Bell's new $1 Morning Value Menu.
Taco Bell just launched of a new $1 Morning Value Menu with a choice of 10 $1 breakfast items.
The menu is available at the chain's roughly 6,000 domestic units nationwide, and it includes several new items.
The brand new breakfast items are:
The Mini Skillet Bowl, a delicious breakfast bowl filled with seasoned breakfast potatoes, scrambled eggs, warm melty cheese and freshly-prepared Pico de Gallo.
The Breakfast Soft Taco, a warm flour tortilla filled with scrambled eggs, your choice of flavorful bacon or sausage and real cheddar cheese.
The Sausage Flatbread Quesadilla, a flatbread filled with a three cheese blend, a sausage, scrambled eggs, grilled to seal in all the flavors.
The new items join exisitng breakfast items, including the Grilled Breakfast Burrito (available with Bacon, Sausage or Fiesta Potato) Hash Brown, Cinnabon Delights 2 Pack and Mountain Dew Kickstart Orange Citrus.
The introduction of the $1 Morning Value Menu shows Taco bell's emphasis on winning th ebreakfast fast food war. Taco Bell is going after competitors, such as McDonald's, which introduced all-day breakfast in October 2105.
The  new menu was accompanied by a tongue-in-cheek research study, showing "84 percent of consumers prefer to spend $1 vs. more than $1". 16 percent of survey respondents surprised everyone in their desire to spend more.
The study also revealed, that "When considering $1 breakfast options, 81 percent say that Americans should be given more choices" and "When thinking about $1 breakfast items, 80 percent say Americans should be given the option to have breakfast with bacon." The study was conducted by Taco Bell as part of this new promotion.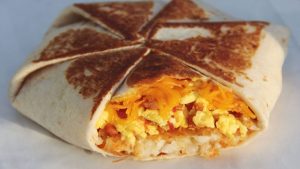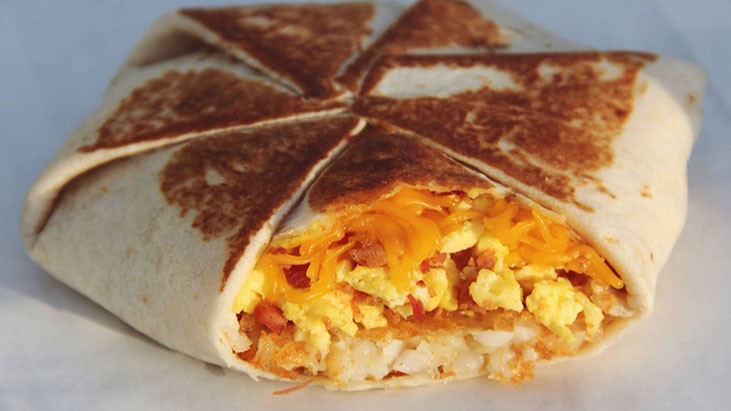 The breakfast segment has become increasingly important to the company, as Taco Bell breakfast has grown to a consistent 6 percent of sales. The new Morning Value menu is expected to increase breakfast sales even more.
Breakfast is typically served from 7 to 11 a.m. daily at 6,000 locations nationwide.
You can save 25 percent (up to $10) by ordering online or by downloading the free Taco Bell app (offer ends on March 31).
The menus have been updated for 2023! Please use 'Search' for 'Secret Menus', nutritional menus with calorie count, as well as current deals, coupons and specials.
Please add your experience with this restaurant in the comment section. Thank you!