Get Freebies with the McDonalds App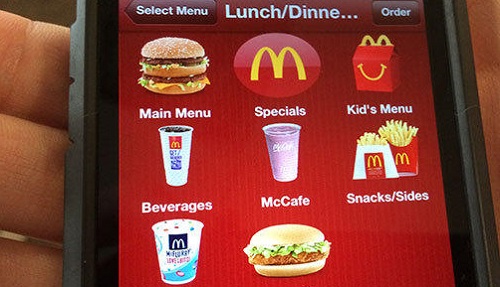 Welcome to Menupricesnearme.org! Prices are updated for 2023. Please use the 'Search' function for 'Secret Menus', and current deals and specials.
McDonalds App Coupons, Deals and Specials.
McDonald's, like many other fast food companies, has really upped their App game:
If you download their app, you have numerous great deals to choose from, including a Buy-One-Get-One Free (BOGO) breakfast sandwich, valid through September 25, 2016, as well as free items, when you make a purchase.
You can also use the McDonalds app for weekly drawings for Super Bowl tickets.
Current App Specials (September):
Free McDonalds Breakfast Sandwich.
Simply buy one Breakfast Sandwich and get another completely free, when you use the McDonalds App. Valid through September 30, 2016.
Free Large Soft Drink.
Get a free Large Soft Drink with any purchase, when you use the McDonalds App, valid from now and through October 30, 2016.
Free McCafe Coffee with 5 drinks purchases.
Buy 5 McCafé coffee or other beverages, and you will get 1 FREE coffee or drink, when you purchase with the App. Valid through December 31, 2016.
Free McCafe Drink.
Get a FREE medium McCafé beverage with any purchase, when using the app. Valid through September 26, 2016.
Free Fries on Fridays at McDonalds.
Get a medium fries with any purchase, absolutely free, on any Friday from  today and through through September 25, 2016.
How the McDonalds App Coupons Work:
First, download the McDonalds App at their  through Google Play or iTunes.
The McDonald's app is available for free from the Apple store and the Google Play store.
If you want to know exactly which deals they currently offer, then visit their App Deal page here.
The McDonald's coupons will show in the "Your Offers" part of the app, but you must register first. Be sure to add your location also, as the app often shows customized local and national deals to each customer.
In order to redeem a McDonald's coupon with the app, simply select the chosen offer, tap "redeem" and then scan your phone, when you order.
The App deals are limited to one transaction per day, regardless of method of entry, at all participating McDonald's. The deals are valid for all US residents age 13+, who have a with a valid email account.
The app also can help you to find McDonald's restaurants near you, and shows which locations have drive-thru, and  free Wifi.
The McDonalds Superbowl Weekly Free tickets Drawings.
How it works:
If you redeem any offer between 8/29 – 9/25, you will also automatically be entered for the weekly Superbowl drawings.
See Official Rules at participating restaurants or PlayAtMcD.com, including how to enter without making a purchase.
To see the full menus with prices, please visit our pages: McDonalds Menu and McDonalds Breakfast Menu.
For calories counts, and more, please visit McDonalds Nutrition.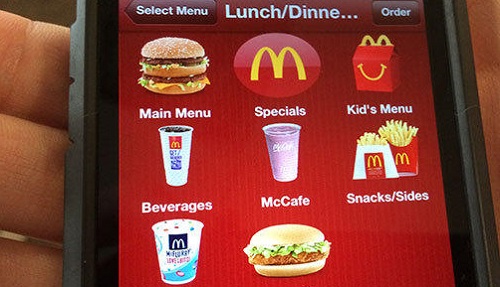 The menus have been updated for 2023! Please use 'Search' for 'Secret Menus', nutritional menus with calorie count, as well as current deals, coupons and specials.
Please add your experience with this restaurant in the comment section. Thank you!