Halloween Specials – Kids Eat for Free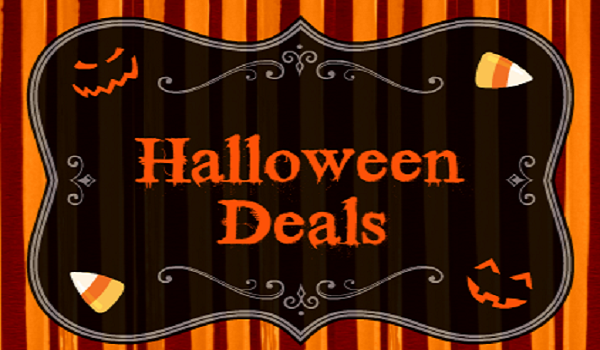 Welcome to Menupricesnearme.org! Prices are updated for 2023. Please use the 'Search' function for 'Secret Menus', and current deals and specials.
Halloween Coupons and Special Deals.
This year, there are several great Halloween promotions to choose from if you want to save some money when taking your family out. Most of the Halloween deals are centered around kids, e.g kids eat free with 2 adult entrees.
Some deals require you to be dressed up, but then again, it is Halloween.
Halloween Deals – Listed by Restaurant.
Baja Fresh Halloween Special.
From October 24, 2016 through Halloween night on October 31, 2016, all kids in costume eat free with the purchase of an adult entree. You will need a coupon though,that you can get at their Facebook Page.
Baskin-Robbins Halloween Special.
Get scoops of ice cream for $1.31 all day on Halloween, October 31, 2016 at Baskin Robbins. .
Beef O'Brady's Halloween Deal.
Get a free childrens meal with any adult entree purchase.
Bertucci's Halloween Coupon.
A 15% off coupon is available at Bertucci's for Halloween. The deal includes a Kids Eat Free Deal. The Bertucci's coupon is available here.
Chipotle Mexican Grill 3$ Halloween Burrito.
Go to a Chipotle location in costume after 5 PM to close on Halloween and you can get a burrito for just $3.
Cici's Pizza Free Pizza.
All kids ages 10 and under dressed in Halloween costumes can get the free Kids Buffet on Halloween at Cici's Pizza invites. Limit 1 free Kids Buffet per Adult Buffet and Regular Drink.
Dickey's BBQ Halloween Special.
On Monday, October 31, kids wearing a costume will eat free at Dickey's. Just buy an adult meal of $7.50 or more.
IHOP Halloween 'Make Your Own Scary Pancake' Deal.
Kids can decorate their own Scary Face Pancakes at IHOP, for free On Monday, October 31, 2016. Valid from 7am to 10pm.
Krispy Kreme Free Doughnut.
On Monday, October 31, 2016, you can get a free doughnut of your choice (including the Zombie doughnuts) at Krisp Kreme. Its free, so amazingly no purchase is required.
99 Restaurants Halloween Deal.
Ninety Nine Restaurants offer a kids eat free deal on Halloween. You must buy an adult entree purchase required. Onalso Halloween you can get a $19.99 family meal to go.
Noodles and Company Free Kids Meal for Halloween.
Noodles & Company has a coupon for a free kids meal with a coupon good for Halloween here. Valid October 28-31, 2016. Adult entree purchase required.
Papa Murphy's Halloween Special.
Get a Jack-O-Lantern pizzas for just $8 or a Family Size for $just 10 by showing their promotion on the Papa Murphy's Facebook Page.
Sbarro Pizza Halloween Free Pizza.
On October 31, kids in costume will get a free slice of Cheese or Pepperoni New York Pizza,as long as you make  a $5 purchase of toehr items.
Sizzler Halloween Special.
From Monday, October 24 and unitl Monday, October 31, 2016, all kids in costume can get a free meal with each adult entree purchased (+beverage).
Spaghetti Warehouse Free Kids Meals for Halloween.
Spaghetti Warehouse has an online PDF coupon for a has free kids meals starting Saturday, October 29, 2016. With the coupon you can get up to 2 free kids meals with 1 adult entree purchase. Valid for October 29-31, 2016. Get the coupon here.
Starbucks Halloween Special.
The Frappula Frappuccino® blended beverage is back in Starbucks stores for Halloween from October 27-31, 2016.
Sonic Halloween Deal.
Sonic Drive-In has a 50-cent corn dogs promotion on Halloween.
Taco Bueno Halloween Special.
Taco Bueno offers 99¢ Kids Meals, valid through Monday, October 31, 2016. To qualify, you must buy an adult  Salad, Bowl, Tex-Mex Platter or Combo Meal. Limited to 2 per customer.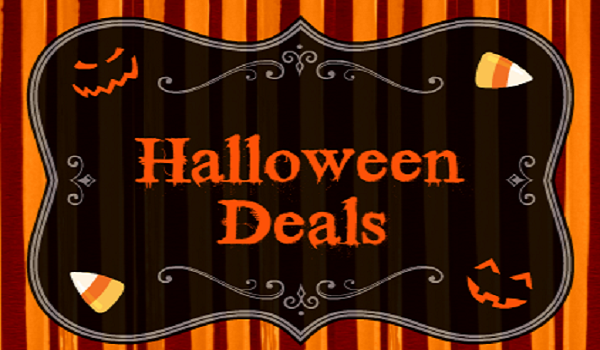 Save
Save
The menus have been updated for 2023! Please use 'Search' for 'Secret Menus', nutritional menus with calorie count, as well as current deals, coupons and specials.
Please add your experience with this restaurant in the comment section. Thank you!