NEW Chilis 2 for $20 Menu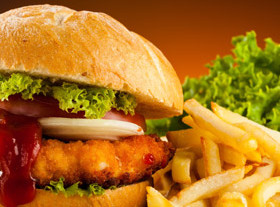 Welcome to Menupricesnearme.org! Prices are updated for 2023. Please use the 'Search' function for 'Secret Menus', and current deals and specials.
Chilis 2 for 20 Menu.
The 2 for $20 Dinner for Two menu at Chili's is an incredible deal. It has recently been updated, so now the prices is 2 items for 22$.  Still not bad. This popular meal deal will net you 1 appetizer (choose from 5) and 2 full entrees for only $22.
Basically, 2 adults can eat out at Chilis and return home fully satiated for just $22.
However, please note that the $22 does not include drinks and tax.
Chili's has recently updated their 2 for $22 menu for 2016 and they have added Onion Rings as an eligible starter and the Half rack if Ribs to the entrees menu. A classic sirloin at 6 oz is also included. You can upgrade to a 10 oz sirloin steak for $4 more.
How the Chili's 2 for 22 menu works:
You can choose just 1 of these appetizers below for sharing between 2 people. Then add 2 of the full size entrees below to make it a full meal for two people for $22. Drinks are not included.
The NEW Chili's 2 for $22 menu.
2 for $22 Appetizers:
Choose 1 of the appetizers below to share:
Spiced Panko Onion Rings
Fresh Guacamole
Salads for Two
Texas Cheese Fries – Half
Chips and Salsa.
Choose an entree:
Classic Bacon Burger
Fajitas
Southwest Quesadillas – Bacon Ranch Chicken
Half Rack of Ribs
Margarita Grilled Chicken
Crispy Chicken Crispers
Original Chicken Crispers
Crispy Honey Chipotle Chicken Crispers
Cajun Chicken Pasta
Mango-Chile Chicken
Mango-Chile Tilapia
Grilled Chicken Salad
Classic Sirloin 6 oz (upgrade to 10 oz for additional $4)
Ask your server for the "2 for $22 Special".
Read more about the two for Chili's menu at this Chili's website.
-Chilis 2 for $20 Menu-
The menus have been updated for 2023! Please use 'Search' for 'Secret Menus', nutritional menus with calorie count, as well as current deals, coupons and specials.
Please add your experience with this restaurant in the comment section. Thank you!