Get a Free Breakfast at Chick-Fil-A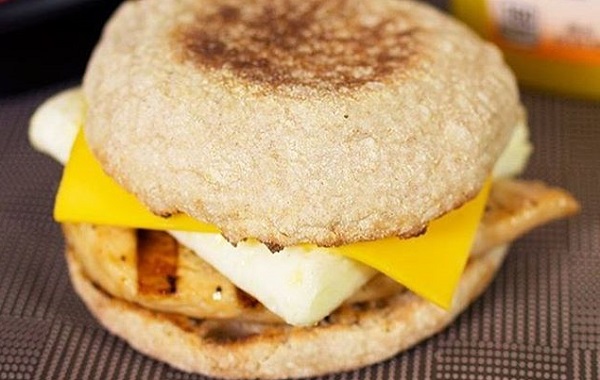 Welcome to Menupricesnearme.org! Prices are updated for 2023. Please use the 'Search' function for 'Secret Menus', and current deals and specials.
How to Get a Free Breakfast at Chick-Fil-A.
Chick-Fil-A is giving away a Free breakfast for customers in the month of September. See how it works here.
Also, learn more about the All-You-Can-Eat nuggets promotion at Chick-Fil-A, which has been shared intensively on social media in the past year.
Furthermore, we have added some great info on the "Secret" Chick-Fil-A rewards club. This one is quite interesting. Read more below.
Free Breakfast at Chick-Fil-A.
Chick-fil-A is giving away a free breakfast at all restaurants nationwide in September.
How it works:
You can choose between a free Chick-fil-A chicken biscuit, a three-piece Chick-n-Minis order, or the new Egg White Grill, for free until September 30. You also get a choice of a free drink, dessert, or medium fries.
You must have the Chick-fil-A app to get the free food. Look on your home screen under "available treats", to find the offer.
To get the free breakfast, you must download the app by September 10, if you don't alread have it.
get the app at iTunes here, or for Android here.
This is the second time Chick-fil-A has offered free food nationwide to promote its app, as they also offered free sandwiches in June. I am sure, that they will continue these kind of promotions in the future, so just go ahead and download the app.
The app also has a built-in rewards program that will occasionally offer free food, based on customer preferences. You can then rate the free items afterwards. Those ratings will be factored into the app's future free-food offers.
The Chick-Fil-A All-You-Can-Eat Nuggets Promotion.
We have been getting a few emails about the All-You-Can-Eat Nuggets special, that people have been hearing about. This story has been going the rounds on social media and deal sites for a while, and it is time that we address it.
So, is it true, that Chick-Fil-A has an All-You-Can-Eat Chicken Nuggets special? No (and Yes). The rumor stems from two promotions run in 2015 by two different Chick-Fil-A restaurants, in Tempe, Arizone and in St. Pete Beach, Florida, and one restaurant running the campaign in 2016.
The accompanying advertising photos has since been spread on the internet repeatedly, and to the point where customers think that the promotion is nationwide and still happening. The deals was for unlimited Nuggets, Unlimited, Unlimited Waffle Fries and Free Refills on Soda for just $12 ($8.99 for Kids).
There has been only one repeat of the promotion in any restaurants in 2016, as far as we know, and that is by the North Druid Hill restaurant who is running this special on September 12th, 2016, for $12.99. These local deals are always wildly popular, but unfortunately very rare.
The "Secret" Chick-Fil-A rewards Club.
Now many customers know this, but Chick-Fil-A actually has been running a secret exclusive loyalty program, or its "A-List" club, since 2013. The program rewards the chain's VIP customers with perks like free food, discounts, private tours of its restaurants, and special events. But not all locations offer the secret club: Just 1,100 of the more than 2,000 locations participate in the program.
How it works: To enter the Secret Rewards program, you actually have to be be invited by a Chick-fil-A employee to become a member. But fret not, it is not as difficult as it might seem, you simply have to request to become a member at your local restaurant, and you will then be "invited".
For Chick-Fil-A it is a great way to build brand loyalty among their frequent customers. But they have been talking about bringing more awareness to the Rewards program, so in future it might not be so "secret" after all.
For more deals and the full Chick Fil A Menu, Chick Fil A Breakfast menu, and Chick Fil A Catering prices, please visit our menu pages. For nutritional values, such as calorie counts, please visit the Chick Fil A Nutrition page.
Bon Appetit!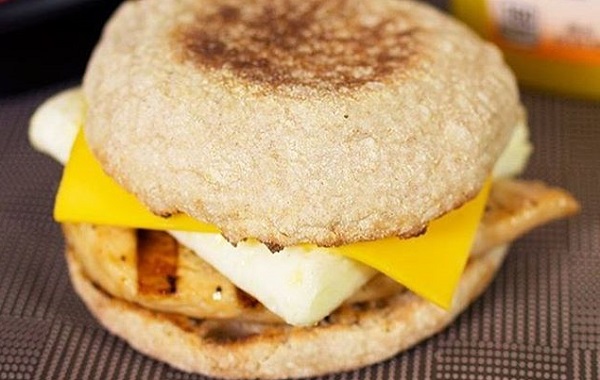 The menus have been updated for 2023! Please use 'Search' for 'Secret Menus', nutritional menus with calorie count, as well as current deals, coupons and specials.
Please add your experience with this restaurant in the comment section. Thank you!