Cheesecake Factory Specials and coupons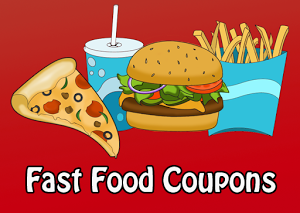 Welcome to Menupricesnearme.org! Prices are updated for 2023. Please use the 'Search' function for 'Secret Menus', and current deals and specials.
Cheesecake Factory coupons and specials.
Get Half-Price Cheesecakes at the Cheesecake factory from July 29 – 30.
The Cheesecake Factory promotes annual half-price (50 Off) Cheesecake Days. this year the days are on Wednesday and Thursday, July 29 and 30, 2015.
A new flavor has also been introduced: The Salted Caramel Cheesecake.  Cheescake factory customers can try the new cheesecake or any slice of the other  30 flavors for half price on July 29 and July 30, 2015.
Deatails: For dine-in only.  One slice per guest.  The customer must be present.  Valid in US  restaurants only.
 "Say Cheesecake" Contest. 
Post a selfie featuring any of The Cheesecake Factory's cheesecakes with #SayCheesecakeContest on Twitter or Instagram, from From July 29 – 31, 2015, for a chance to win $1,000 in cash or $100 in Cheesecake Factory eGift Cards. (on Facebook you can post your cheesecake selfie in the comment section of their CheesecakeContest Post).
Cheesecake Factory fans will then vote on photos from August 3 – 5.
Tweet-A-Slice App.
Visit the Cheesecake Factory Tweet-A-Slice webpaeg at merchant.wgiftcard.com/tweetaslice/splash, write a short personal message and pay with your credit card, then authorize the Tweet-A-Slice app to access your Twitter account.  The Cheesecake Factory will then Tweet your friend a $10 eGift Card good for any slice of cheesecake at The Cheesecake Factory. There is NO discount available for this promotional stunt, but who knows, it might take off, and there might be discount in th future.
See the Full Cheesecake factory Menu.
We have added the complete Cheesecake factory menu for your viewing pleasure here:
-Cheesecake Factory Specials and coupons 2021-2022
The menus have been updated for 2023! Please use 'Search' for 'Secret Menus', nutritional menus with calorie count, as well as current deals, coupons and specials.
Please add your experience with this restaurant in the comment section. Thank you!